Contact us today
Our Studios at your service
We take pride in the amazing location of our accommodation right on Saint George Beach, overlooking the lovely bay.
Our facilities consist of 18 fully-furnished and equipped studios, all of which are tastefully decorated with great care to the latest detail. All of our studios are also spacious and can accommodate up to four persons, while we also provide self catering facilities (a fully-equipped kitchenette with all the utensils needed as well as a refrigerator).
The elegant aesthetics of our studios and view to the sea will help you relax and create wonderful memories during your stay in Naxos island.
Book with Studios Kalergis Now!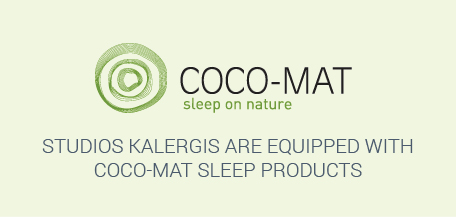 Available Rooms
Choose your room
STUDIOS KALERGIS
Room Amenities