Naxos island, the biggest island of the Cyclades island chain, is rich in history, natural beauty and culture.
With so many amazing things to do in Naxos, it might be hard to decide where to start from.
Don't worry!
We've chosen for you the best must-visit spots and activities to do in Naxos island!
Keep reading to discover the wide selection of experiences Naxos island has to offer!
1. The Castle of Naxos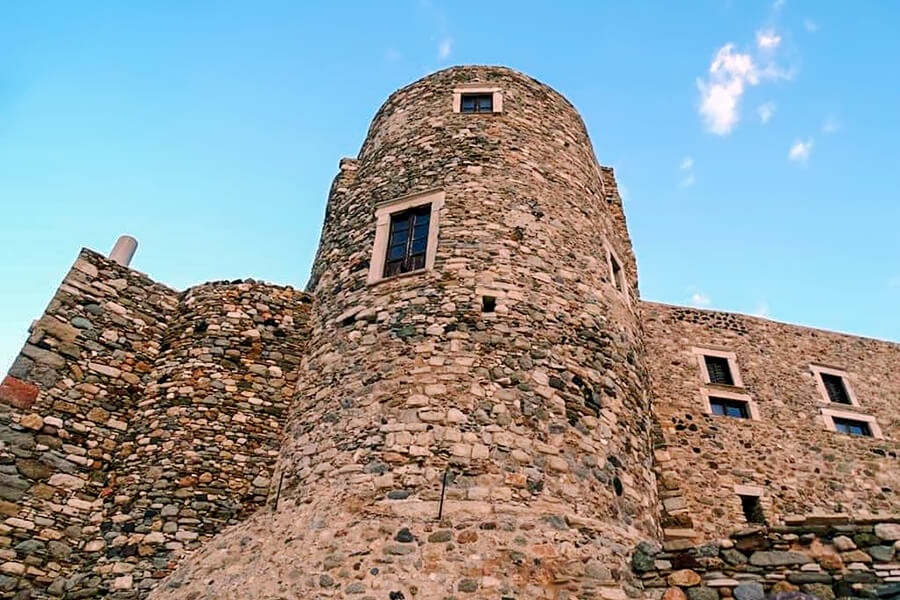 This medieval castle in the heart of Naxos Chora will transport you to another era!
Built by Marco Sanudo, the nephew of the Doge of Venice, the famous castle not only served as a military and administrative center but also had a religious and residential use.
Its unique architecture and ideal setting make it a very unique sight worth visiting!
2. A day at Apeiranthos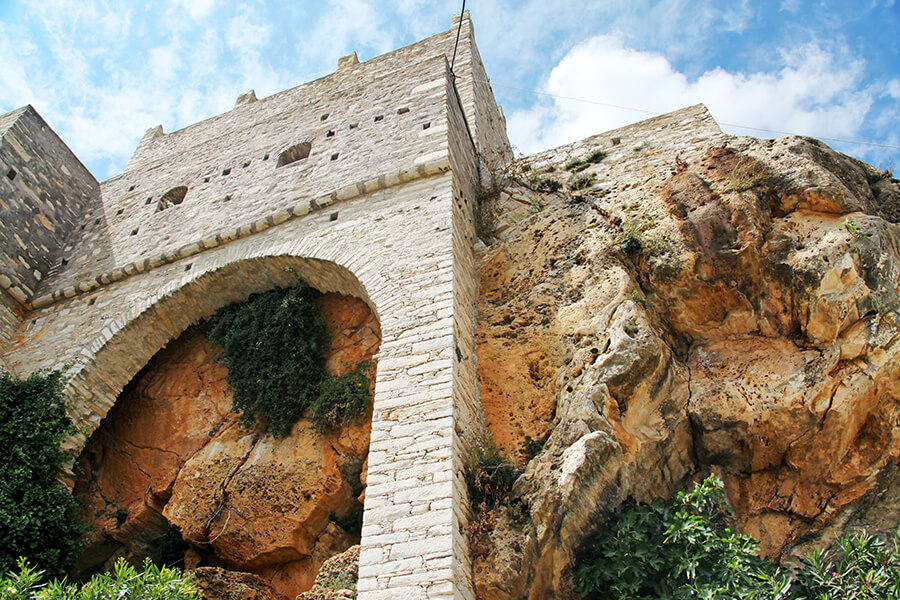 Naxos is not just its Chora!
30 km away from the island's center sits the mountainous village of Apeiranthos. Amphitheatrically built on the slopes of Mount Fanari, it offers an extraordinary view of the Naxian mountains.
Apeiranthos has nearly 1,100 inhabitants who have kept their own distinct dialect which derives from their Cretan origin.
This village is definitely a must-visit!
Apart from a beautiful natural landscape, Apeiranthos offers a whole heap of activities: from visiting museums and trying local dishes in some of the village's traditional restaurants, to hiking in the mountains, there's always something to do in Apeiranthos!
3. 10.5m marble statue at Apollonas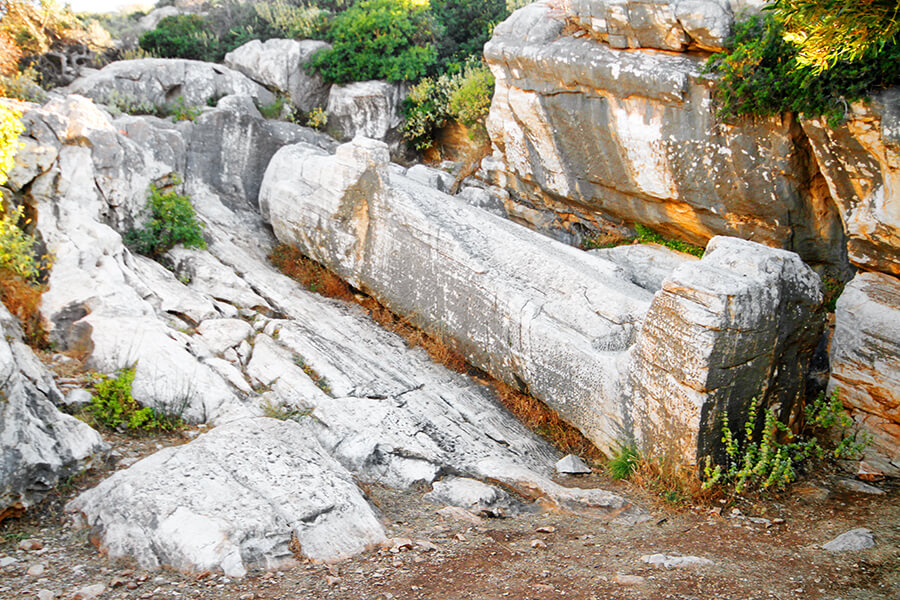 This is not just an ordinary piece of marble!
This magnificent Kouros is a 10.5m marble statue dating back to the Archaic period of Ancient Greece!
Even though it is lying on the ground, its size is impressive.
Located in an ancient quarry near the small village of Apollonas in the northern part of Naxos, this statue is partly hidden by the undergrowth.
4. Naxos' summer cultural festival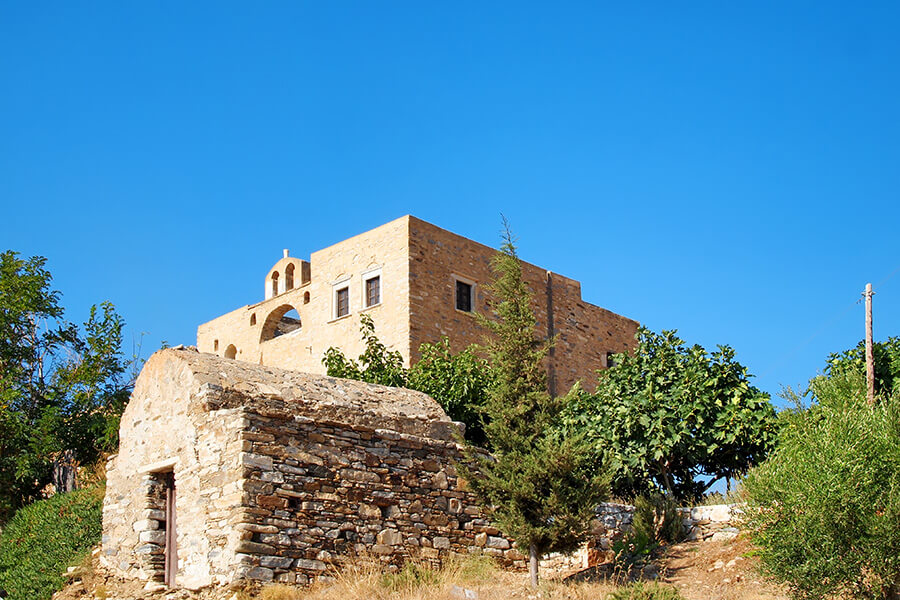 Every summer, Naxos plays host to one of the best cultural festivals in Greece.
Concerts, theatrical performances, film screenings, and art exhibitions, take place at the 17th-century Bazeos Tower, 12km southwest of Chora.
This annual festival is a hub for intercultural meetings and offers both locals and tourists the opportunity to attend many events.
5. Fotoditis monastery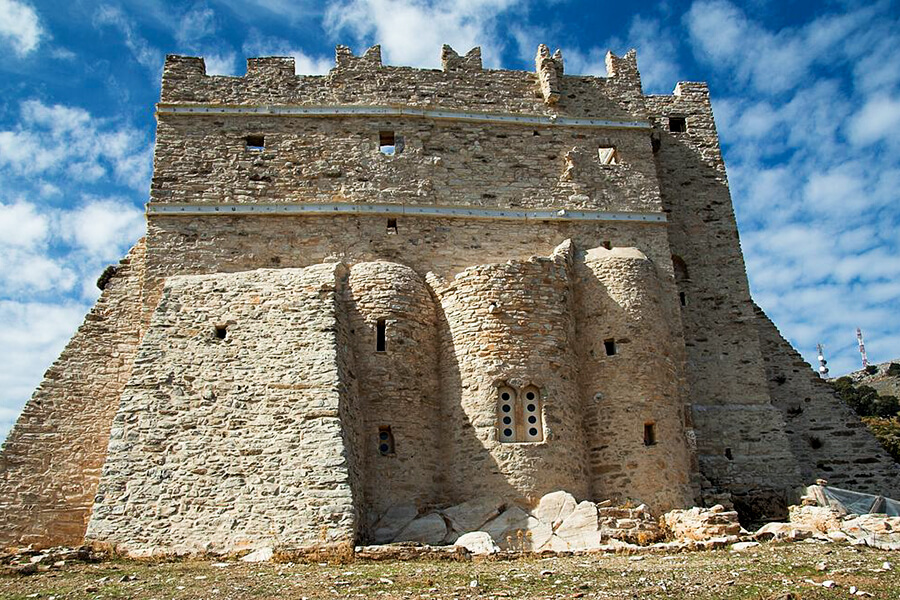 North of Danakos village there's a short track road that leads to the Monastery of Fotodotis Christ.
The name of this monastery means "Christ who gives the light" and it sits on top of a hill, boasting a fantastic view of the sea and Donoussa island.
Built in the 6th century AD, Fotoditis monastery shares the same architectural style with the castle of Naxos. The Monastery of Fotodotis celebrates on August 6th and attracts many pilgrims from the nearby villages and the entire island.
6. Kalamitsia Monastery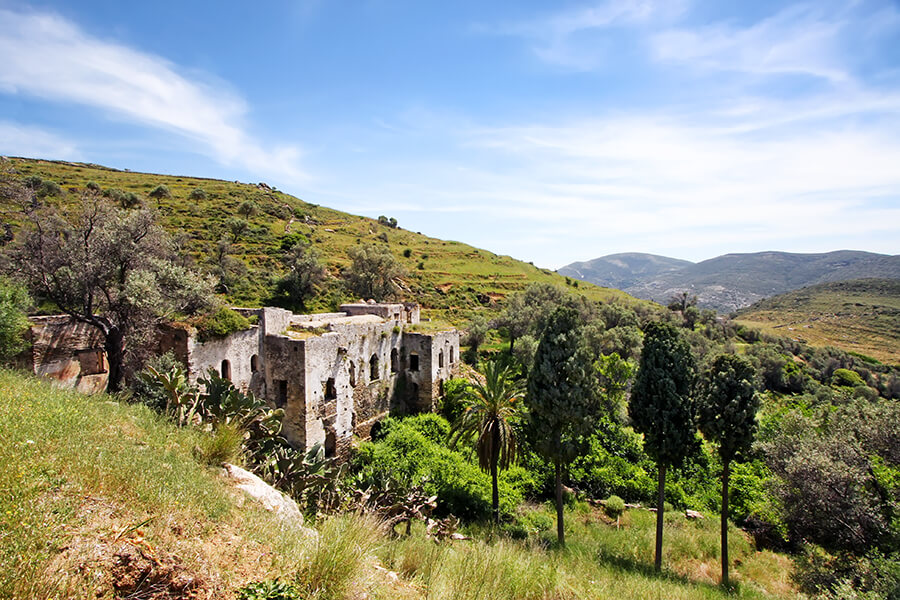 Are you craving more… traditional – religious culture?
If yes, visit the Jesuit Monastery in Kalamitsia!
This monastery, also known as the Jesuit Palace, is surrounded by small hills and olive trees.
Constructed in 1673 by the Jesuit monk Roberto Sauze, this monastery was built on the ruins of an older Venetian mansion. Although it is totally deserted today, it is well preserved. Visitors can still see the kitchen, the laundry rooms, stables, and cells of the monastery!
But pay attention!
As the building has not been restored, special attention is required during the visit.
7. Beaches and watersports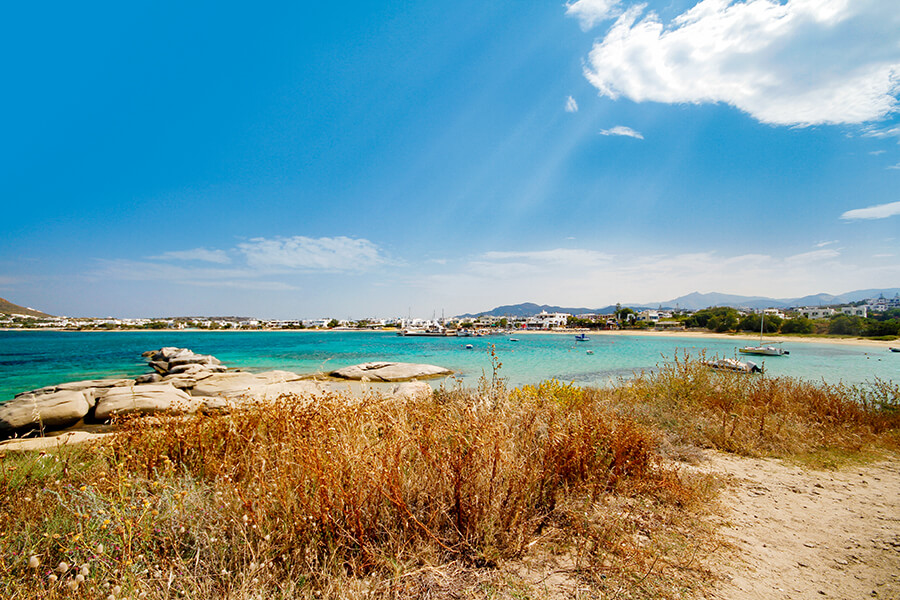 Sea, sun, relaxation. This is not something new about Greece.
Naxos has a large number of beaches, such as Agia Anna, Agios Georgios, Agios Prokopios, Kastraki, Mikri Vigla, Plaka and Orkos.
Most of them are relatively near Naxos Chora! Most of them are also windy places, perfect for windsurfing and kite-surfing. Naxos is an ideal destination for everyone who wants to combine clear blue waters with beach activities.
8. Mini Island Hopping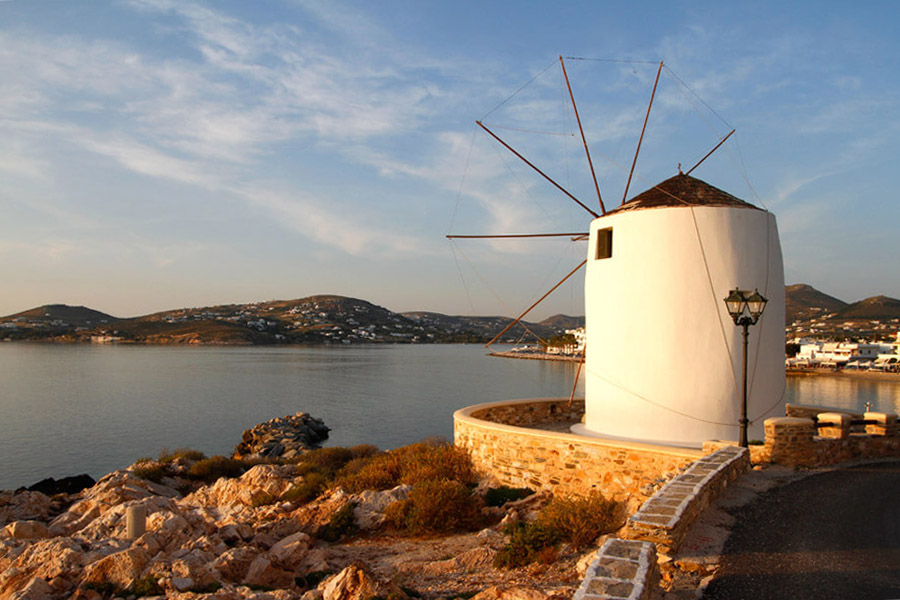 Naxos is a great starting point for day trips to other Cycladic islands. Paros is accessible by regular ferry, while Delos and Mykonos are popular destinations for excursions, too.
Don't think of it any longer!
A trip to the Cyclades can't be missed if you want to live the absolute Greek island hopping experience.
9. Olive monuments of Naxos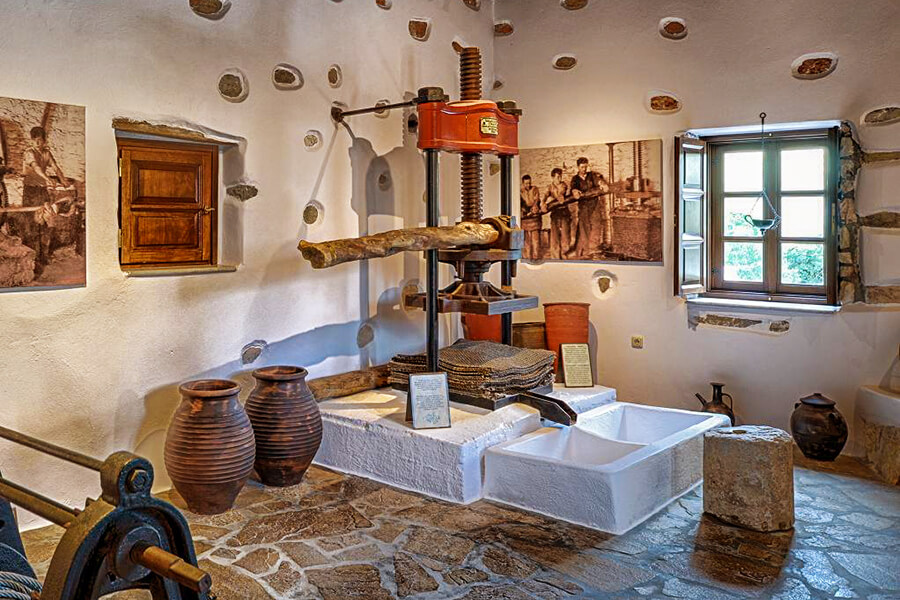 It's hard to find a place in Greece without olive trees! Naxos could not be an exception.
The olive monuments of Naxos are scattered throughout the entire island. Although Naxos is not famed for producing olive oil, it is one of the most fertile islands in the Aegean.
More than a hundred olive oil mills can be found all around the island! Many of them have now been restored and operate as museums. To name a few, the Olive Museum of Eggares, the Olive Mill of Koronos and the Olive Mill of Demari are must-visits.
10. Naxos' Gastronomy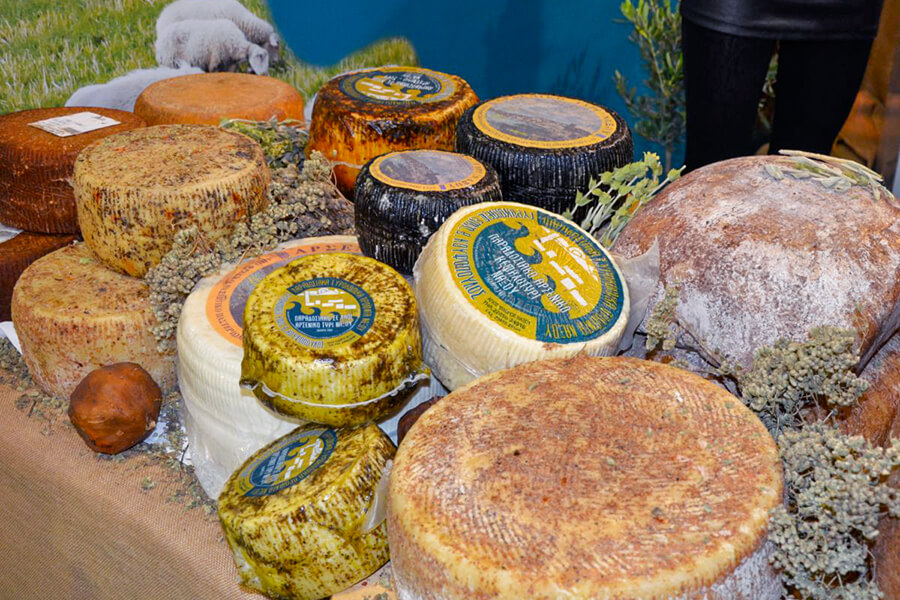 Naxos is one of the top food destinations in Greece!
The main reason for this is its agricultural background, which provides plenty of fresh and tasty vegetables, meats, fishes and herbs.
The aromas spreading in the air, as you pass by all little taverns and local houses, will make your mouth water! Try the delicious local cheeses such as "arseniko" (hard goat cheese) and "thiliko" (soft cheese), "graviera" and "kopanisti", as well as the fresh meat and fish and try great lobsters from the Naxian sea.
Naxos island is one of the most beautiful Greek islands you can choose this summer. Offering a wide variety of activities, the island offers you the chance to dive into its enduring history and incredible beauty.
Don't wait any longer.
Plan your holidays on Naxos island!