Let us get this straight: Naxos is one of the Greek islands that should be in your bucket list.
"Why?" you'll ask.
Apart from amazing exotic beaches, historical monuments galore and a beautiful natural landscape, Naxos has something that only a few of the Cyclades islands have: It has yet to be discovered by the mass visitors!
What does this mean?
That this incredibly photogenic island is usually not overcrowded, keeping its traditional charm.
Keep reading to find out all the reasons why you should visit Naxos this summer!
Dreamy exotic Naxos beaches
Naxos is the tropical getaway you've been looking for…in the heart of the Mediterranean.
Yes, you read that right! In spite of belonging to the Cyclades island group, Naxos has some beautiful exotic beaches!
Let's discover some of them!
Saint George beach Naxos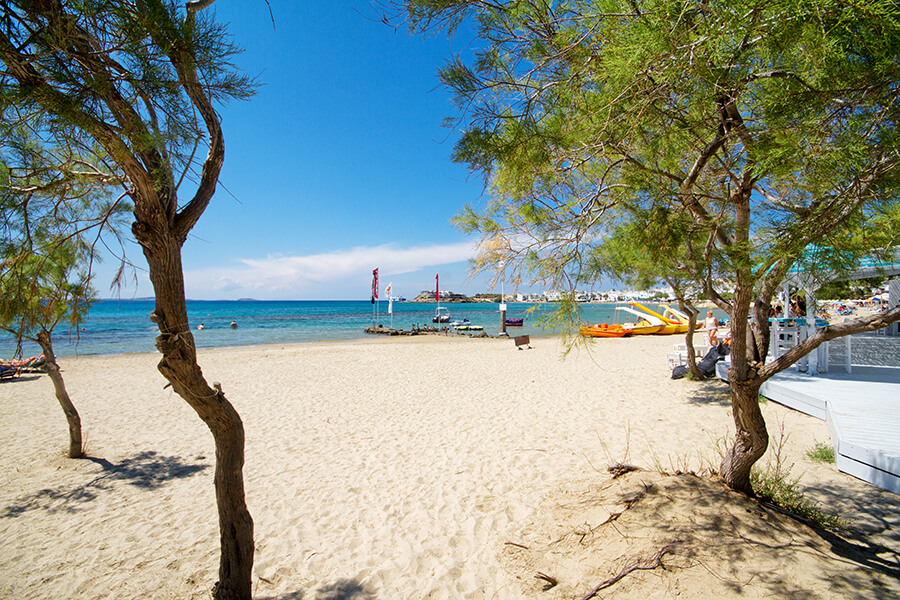 Saint George beach Naxos lies in Naxos Chora, so it's the best option for a plunge near Chora. This beach might be popular, thanks to its proximity to Chora, but it is also surprisingly big, allowing everyone to have its space in it.
Saint George beach is ideal for water sports enthusiasts, as it is one of the best spots on the island to do windsurfing. What's more, at Saint George beach you'll find many Naxos accommodations, taverns, cafes and other amenities.
Agios Prokopios beach Naxos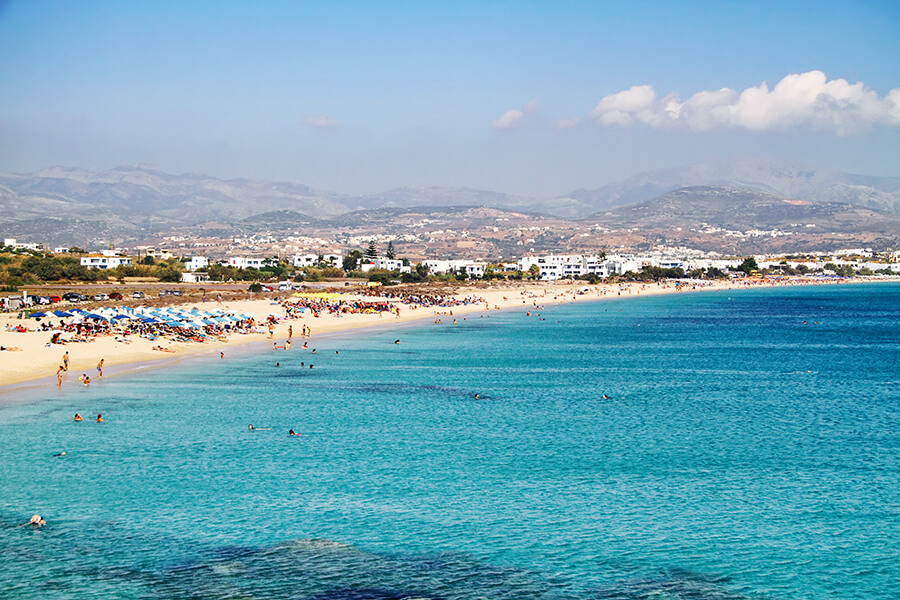 Agios Prokopios is one of the most beautiful beaches not only in Naxos, but also in Europe! It stretches for 1.5 km and has crystal clear calm waters. No matter if you prefer seclusion or you love being surrounded by people, this beach got you covered, as one part of it is organized with umbrellas and sunbeds and the other is non-organized.
Plaka beach Naxos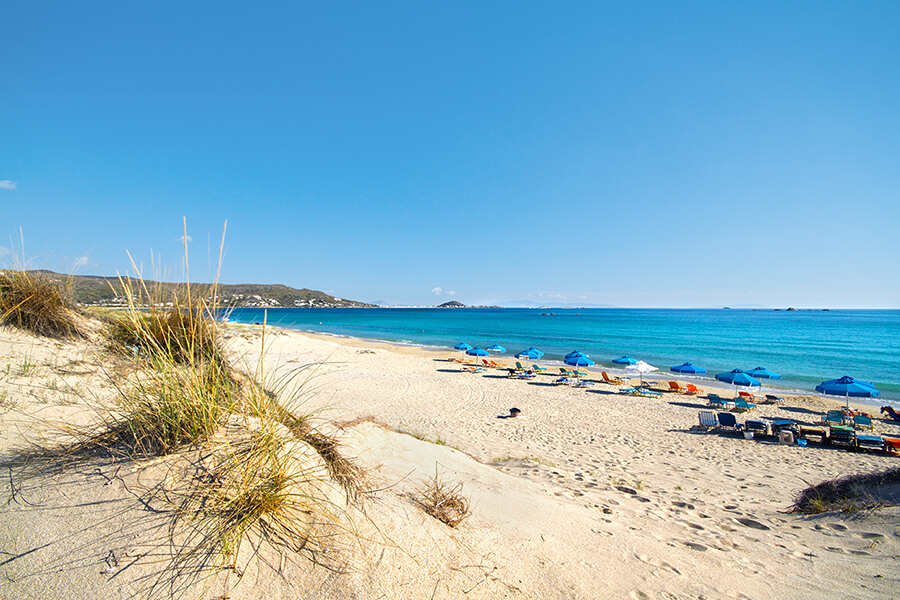 Plaka beach is one of the most popular and beautiful Naxos beaches. It is also one of the longest beaches in Naxos, stretching for 4 km! This beach is sandy and has crystal clear waters, while only a part of it is organized with umbrellas and sunbeds, with the rest of it keeping its natural unspoiled charm!
In Plaka beach, there are also many Naxos hotels and taverns serving the best local delicacies!
Aliko beach Naxos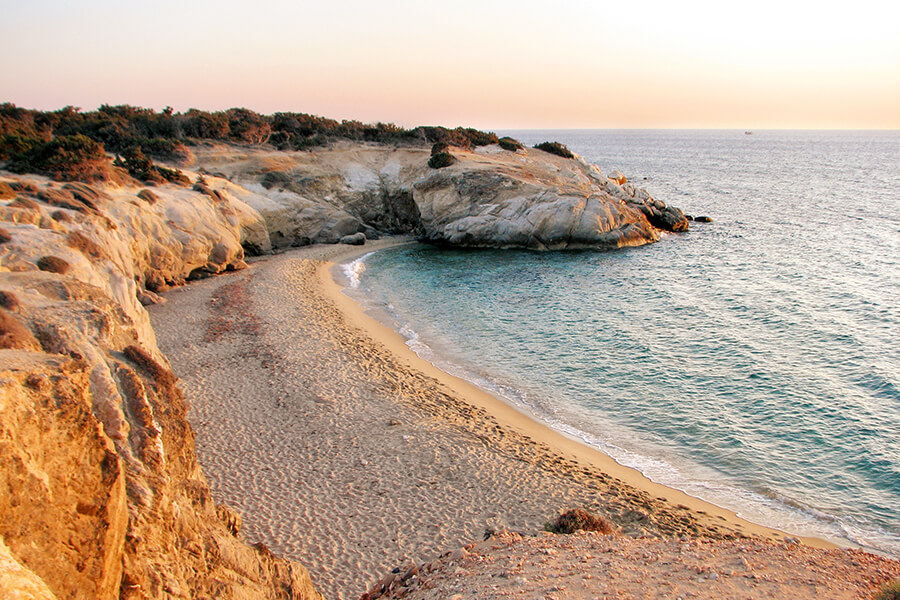 Located 17 km from Naxos Chora, Aliko beach is not only one of the most exotic sandy beaches of the island, but also a great place for those who want to relax!
This beach is not organized with umbrellas and sunbeds, keeping its raw natural beauty. Behind the beach, there is a beautiful cedar forest with sand dunes, that bring out the wild natural beauty of Aliko.
Glorious history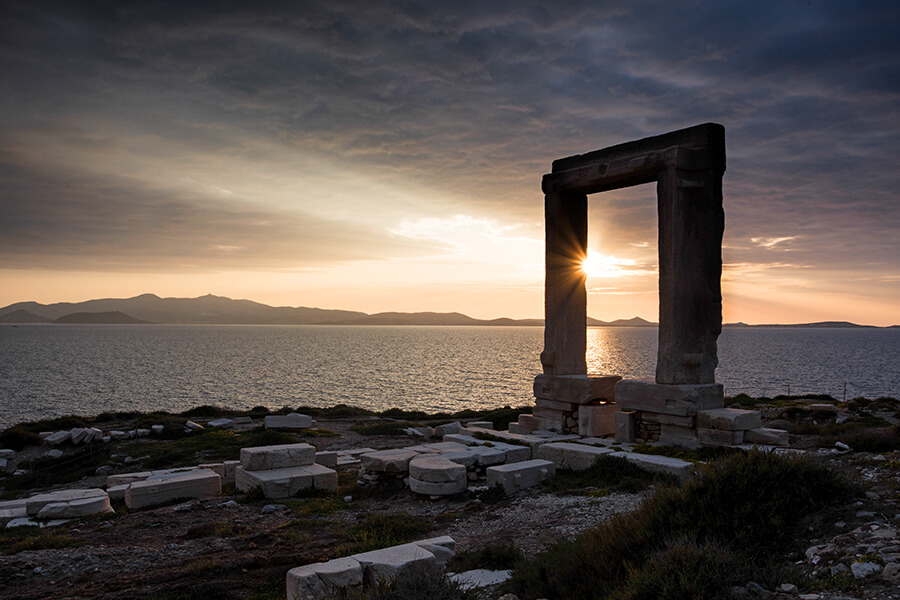 Inhabited since the 4th millennium BC, Naxos has a long history! Its glorious historical past is reflected in the amazing monuments scattered all around the island.
The most important archaeological site of Naxos is, hands down, Portara Naxos. Portara (which means "Big door") is the enormous marble gate of an ancient temple dedicated to the Greek god Apollo. Sitting on a hill above Chora, Portara is the best spot to watch the sunset!
Apart from Portara, though, there are many other historical monuments in Naxos, such as the Ancient Temple of Demeter, near Sangri village, the Castle in Naxos Chora and Glezos Tower. If you are a history buff, you'll find your paradise in Naxos!
Yummy local delicacies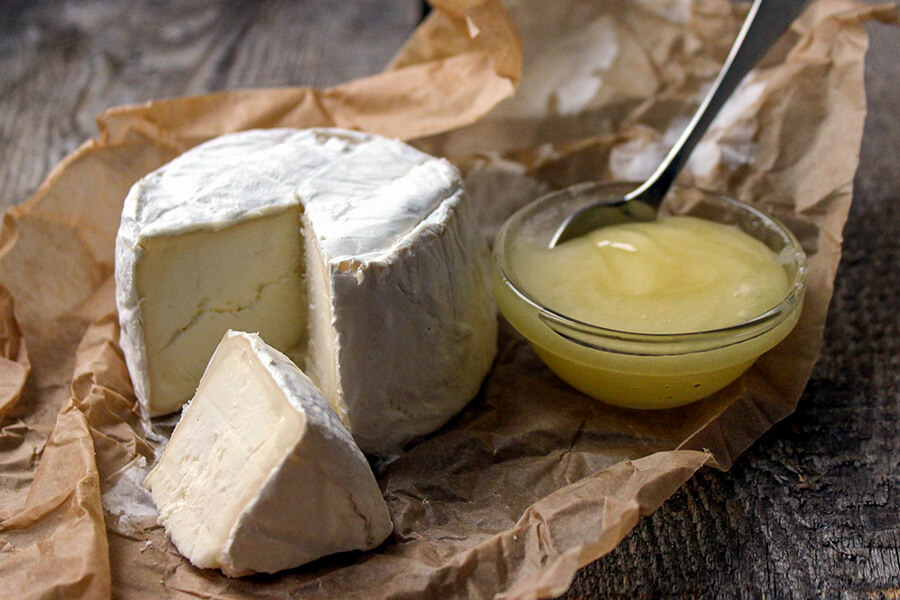 It's not a secret that the Cyclades island group is a culinary paradise!
Naxos island couldn't be an exception.
In Naxos, you'll have the chance not only to taste delicious local products but also to take them home with you!
So, don't leave the island without eating:
Melachrino, a walnut pie with citron liqueur, usually served with ice cream.
Arseniko cheese, a spicy hard cheese made of goat or sheep milk.
Sweet preserves, made of locally produced fruits, such as sour cherry, citron, quince and cherry.
Citron liqueur, an aperitif made of local citrons.
Naxos' marvelous nature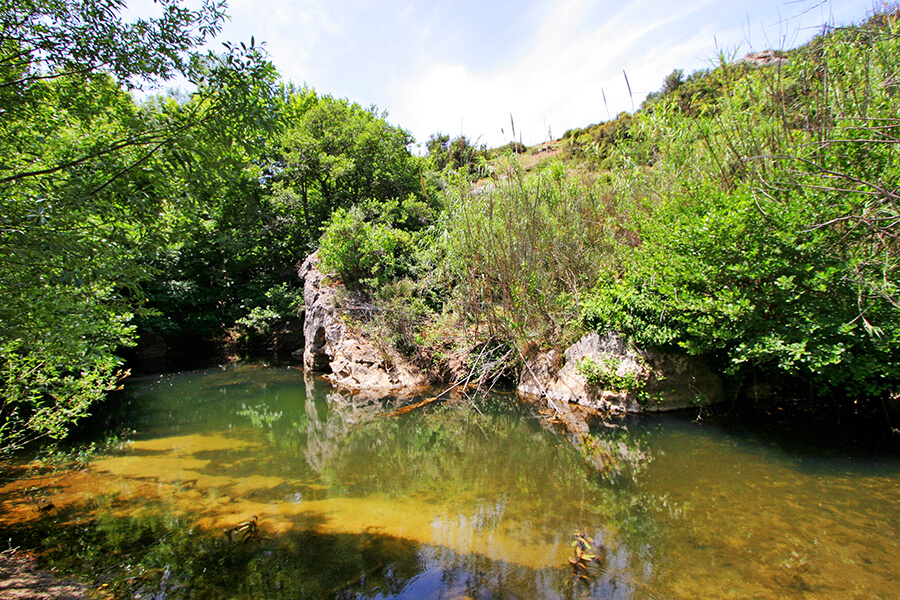 The natural environment of Naxos is simply breathtaking! Thanks to the island's geology, in Naxos you'll find imposing mountains, verdant forests, caves and waterfalls!
If you are a nature lover, don't miss to visit mount Zas and its cave, Alyko Juniper forest, Rina cave, Ammitis wetland and Routsouna waterfall.
All in all, Naxos is a wonderful island that combines history and natural beauty in a unique way!
Are you ready to discover all the amazing things Naxos has to offer?
Book your holidays to Naxos and let the adventure begin!